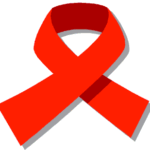 Researchers from the University of South Australia (City East), in Adelaide, Australia reviewed the research.
First, the details.
12 publications were identified, from which 4 were worth reviewing.
These 4 studies covered a diverse range of age groups (ie, children, adolescents, and adults) across the disease spectrum from early HIV through late-stage AIDS.
Reporting of the data was incomplete.
And, the results.
Quality of life measures

Massage combined with other treatments, such as meditation and stress reduction, was superior to massage alone or to the other treatments alone.

Immune function

1 study reported positive changes in immune function, in particular CD4+ cell count and natural killer cell counts, due to massage therapy.

CD4+ is a type of white blood cell, some times called T-cells.

1 study reported no difference between people given massage therapy and controls in immune parameters.

There were little data on safety.
The bottom line?
The authors concluded, "There is some evidence to support the use of massage therapy to improve quality of life for people living with HIV/AIDS, particularly in combination with other stress-management modalities."
On the other hand, do it simply because the patient feels better.
1/23/10 19:13 JR