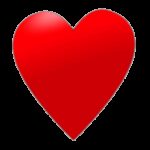 Researchers at the University of Palermo, in Italy summarize past evidence.
And SEARCH researchers bring us up to the moment.
What is it?
Homocysteine is a sulfur-containing amino acid.
It's produced during metabolism of methionine, which is used by the body to eliminate fat.
What we know
There's a relationship between homocysteine metabolism and coronary and peripheral ischemia and atherothrombosis — an unpredictable, sudden disruption of plaque, which leads to platelet activation and clotting.
Several mechanisms by which elevated homocysteine impairs vascular function have been proposed.
The folic acid vitamin B connection
Folic acid and B vitamins are required to metabolize homocysteine to methionine.
Daily supplementation typically lowers plasma homocysteine levels.
Results of clinical studies
Despite lowering homocysteine blood levels, studies have failed to establish significant benefits by combining folate and vitamin B12, with or without vitamin B6.
The most recent report by the Study of the Effectiveness of Additional Reductions in Cholesterol and Homocysteine (SEARCH) Collaborative Group is an example.
The bottom line?
The authors concluded, "It is still unclear whether decreasing plasma levels of homocysteine through diet or drugs may be paralleled by a reduction in cardiovascular risk."
The SEARCH researchers are less circumspect, "Substantial long-term reductions in blood homocysteine levels with folic acid and vitamin B12 supplementation did not have beneficial effects on vascular outcomes."
7/14/10 20:06 JR