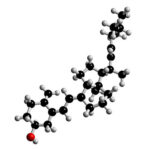 The results from many studies in the past 2 years make it clear that current vitamin D guidelines aren't sufficient, and we can't rely on the sun to meet our daily requirements.
Here are the latest recommendations from Osteoporosis Canada.
Adults under age 50
Daily supplements of 400 to 1000 IU for adults without osteoporosis or conditions affecting vitamin D absorption are recommended.
Adults over 50
800 and 2000 IU daily are recommended.
Minimum recommendation
"A daily supplement of 25 mcg (800 IU) should be regarded as a minimum dose for adults with osteoporosis."
The bottom line?
The authors concluded, Canadians can safely take daily vitamin D supplements up to the current definition of tolerable upper intake level (50 mcg; 2000 IU), but doses above that require medical supervision."
Click the "Vitamin D" link on the right sidebar for more on vitamin D research that lead to these updated recommendations.
The FDA recently issued vitamin D recommendations for infants.
7/15/10 19:11 JR