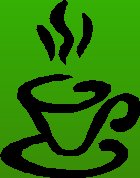 During the annual meeting of the American Association for Cancer Research, scientists from the University of Southern California reported that green tea might reduce the effect of bortezomib (Velcade), which is used to treat multiple myeloma and mantle cell lymphoma.
Their conclusions are based on the results of laboratory and animal studies, which were published here.
Results from a nuclear magnetic resonance study
Green tea contains epigallocatechin gallate (EGCG).
This substance and others in green tea interact with bortezomib.
The EGCG-bortezomib combination is unable to kill cancer cells.
Results from a mouse study
Mice were given human cancer cells.
When treated with just bortezomib, the cancer cells died.
In the presence of EGCG, bortezomib did not kill the cancer cells.
The bottom line?
Research on the relationship between drinking green tea and cancer is contradictory and confusing. The first step in clarifying this confusion is to recognize the difference between the value of a substance used as treatment vs. its potential to prevent cancer.
Green tea as cancer treatment
EGCG (the substance that blocked the action of bortezomib in these studies) has anti-cancer actions of its own — at least in laboratory studies. But no study results suggest that drinking green tea or taking EGCG has any value in treating an existing cancer in humans.
Only 1 study looked at the relationship between green tea and death due to cancer. And after 11-years the authors concluded that drinking green tea had no effect.
Green tea to prevent cancer
Everything else we know about green tea's effect on cancer is based on its purported role in prevention. And these reports are contradictory.
The FDA concluded that drinking green tea is highly unlikely to reduce the risk of breast and prostate cancers. There is also no credible evidence that green tea reduces the risk of gastric, esophageal, pancreatic, ovarian, and combined cancers. Other researchers have reported a weak link.
Still others suggest there may be benefit. Women in Shanghai who drank at least one cup of tea each day for at least 6 months had a significantly lower risk of gallbladder cancer and biliary stones compared to the lowest intake or no intake of green tea.
The point of this post is about treating existing cancer. And in the absence of research supporting a role for EGCG or green tea to treat existing cancer in humans, patients treated with bortezomib for myeloma (or lymphoma) should tell their doctor if they drink green tea.
They should also consider that based on what we know today, it's prudent to stop drinking green tea during ongoing bortezomib treatment.
4/21/09 10:39 JR