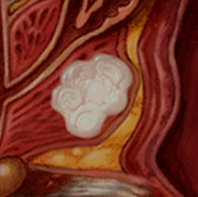 The effects of folic acid-containing supplements may differ from natural sources of folate, according to the University of Southern California, Los Angeles.
First, the details.
This study was part of a secondary analysis of the Aspirin/Folate Polyp Prevention Study.
643 men were randomly assigned to take placebo or a folic acid supplement.
Participants were followed for an average of 6 to 7 years and asked periodically to report all illnesses and hospitalizations.
And, the results.
The probability of being diagnosed with prostate cancer over 10 years was 10% in the folic acid group and 3% in the placebo group — a significant difference.
In contrast, higher blood levels of folate at the start of the study in nonmultivitamin users, and increased dietary folate intake were associated with trends toward a reduced risk of prostate cancer, although both fell short of statistical significance.
The bottom line?
So, folic acid supplementation was associated with increased risk of prostate cancer. By contrast, high baseline dietary folate was associated with a higher prostate cancer risk.
Part of the problem might be that this study wasn't designed to study prostate cancer.
It's also possible that folate metabolism may have a complex role in prostate cancer; the effects of folic acid — containing supplements on the risk of prostate cancer may differ from those of natural dietary sources.
3/27/09 20:57 JR