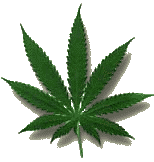 Researchers from McGill University in Montreal reviewed the evidence.
First, the details.
Safety studies of medical cannabinoids published over the past 40 years were reviewed.
After excluding articles on recreational cannabis, 31 studies (23 randomized controlled trials and 8 observational studies) of medical cannabis use were analyzed.
And, the results.
In the 23 randomized controlled trials, the duration of cannabinoid exposure was about 2 weeks (range 8 hours to 12 months).
4779 side effects were reported.
97% were not serious.
Among 164 serious side effects, the most common included relapse of multiple sclerosis (13%), vomiting (10%), and urinary tract infection (9%).
The rate of nonserious side effects was higher among those assigned to medical cannabinoids vs controls.
The rates of serious adverse events did not differ between the groups.
Dizziness was the most commonly reported nonserious side effect (16%) among people exposed to cannabinoids.
The bottom line?
The authors concluded, "Short-term use of existing medical cannabinoids appeared to increase the risk of nonserious adverse events."
By comparison, "The risks associated with long-term use were poorly characterized… High-quality trials of long-term exposure are required to further characterize safety issues related to the use of medical cannabinoids."
6/17/08 21:14 JR