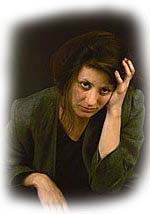 Prof. Ernst and colleagues from Peninsula Medical School in the UK have reviewed the evidence.
Are your ready?
4 studies were worth evaluating.
3 compared massage therapy vs relaxation therapies, but the data and analyses didn't contribute meaningfully to an assessment of massage for depression.
The fourth study compared massage therapy to depression-specific acupuncture and provided limited evidence that, in the early stages of treatment, massage is less effective than acupuncture — which itself is not accepted for this condition.
The bottom line?
The authors concluded, "Despite previous research suggesting that massage therapy may be an effective treatment for depression, there is currently a lack of evidence to support this assertion."
12/18/07 21:14 JR