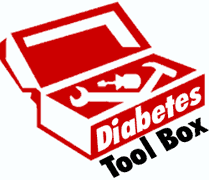 Researchers from the David Geffen School of Medicine, at the University of California, in Los Angeles have reviewed the evidence.
Yes, many herbals have blood sugar lowering effects. But be cautious when attempting to apply the results of studies to day-to-day use.
Each herb contains thousands of ingredients.

Only a few may have anti-diabetes activity.

Different parts of an herb have different ingredients.
Many methods of extracting these ingredients from the herb are available and differ in their ability to isolate the most active ingredient.
Products containing multiple herbs may have greater effects than the sum of the effects of each herb alone.
Ginseng
Most studied herbal for diabetes.
3 types, in order of potency (high to low)

Panax ginseng (Chinese or Korean ginseng)
Panax quinquefolius (American ginseng)
Panax japonicus (Japanese ginseng)

Proposed mechanism of action: stimulates insulin release from the pancreas.
In 1 study, Korenan Panax ginseng lowered A1c (indicator of long-term diabetes control) to normal and improved insulin activity.
The berry seems to have the most potent anti-diabetes action.
Side effects

Insomnia
Diarrhea
Vaginal bleeding
Breast pain
Severe headache
Schizophrenia
Fatal Stevens-Johnson syndrome

May increase action of the "blood thinner" warfarin (Coumadin)
More on ginseng and diabetes is here.
Bitter melon (Momordica charantia)
Possible mechanisms of action.

Inhibit sugar absorption from the intestines.
Stimulate the pancreas to secrete more insulin.

One study in humans.
Side effects

Hypoglycemic coma
Convulsions in children
Possibly reduced fertility (in mice)
Headache
Berberine (Coptis chinensis, Huanglian)
Multiple mechanisms of action reported.

Improves sugar absorption into fat cells.
Increases insulin receptor action in the liver and skeletal muscle.
Improves sugar absorption into cells in the presence of insulin.

Blood sugar lowering with berberine was similar to metformin (Glucophage) in 1 study.
More on berberine and diabetes is here.
The bottom line?
The authors also review several Chinese herbal preparations, although much less data are available on them.
Ultimately, treating diabetes is complex and requires careful monitoring and assistance by a medical professional. People taking (or thinking of taking) herbals for diabetes should tell their doctor. None of these herbals is a magic bullet for blood sugar control.
6/13/09 13:43 JR