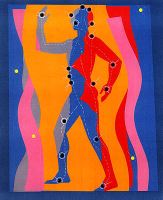 The UK National Institute for Health and Clinical Excellence (NICE) has published a new guideline on the care and management of osteoarthritis.
It states that there's insufficient evidence to recommend acupuncture.
Prof. Adrian White from the Peninsula Medical School tells us "there appears to be 3 areas where the guidelines may have not used the available evidence in the most appropriate manner."
Data on the long-term effectiveness of acupuncture may have been misinterpreted.
The specific rejection of electroacupuncture indicates a restricted understanding of acupuncture as a treatment.
Cost-effectiveness calculations used comparisons with sham acupuncture ("placebo") when comparison with standard care would have been more appropriate.
The bottom line?
Prof. White concludes, "The guideline may therefore lead some patients with osteoarthritis to miss out on a treatment that may be effective for them."
Reviewers from the University of Maryland, in Baltimore appear to agree with Prof. White.
6/11/09 21:42 JR