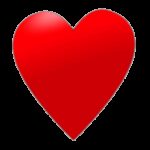 Researchers at the Intermountain Medical Center in Salt Lake City, Utah, looked at Vitamin D levels and found that about two-thirds of patients had low levels.
And, an increased risk of cardiovascular disease, according to results presented during the 59th Annual Scientific Sessions of the American College of Cardiology.
First, the details.
27,686 Utah residents were followed for an average of 1.3 years.
And, the results.
Compared to patients with normal vitamin D levels, patients with very low levels of vitamin D were 77% more likely to die.

45% more likely to develop coronary artery disease
78% more likely to have a stroke

Significant differences in coronary artery disease, heart failure, and kidney failure were found when patients with very low vitamin D levels (10-19 ng/mL) were compared to those with higher levels (at least 44 ng/mL).
A strong significant trend towards increased death was also revealed.
The bottom line?
The researchers concluded, "Normalizing deficient vitamin D levels is associated with reduced cardiovascular risk."
More research is needed to confirm these findings.
3/26/10 20:47 JR