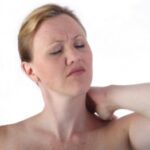 Prof. Ernst and colleagues from the UK reviewed of the evidence
First, the details.
Single studies on 4 CAMs, and 3 on different approaches to homeopathic care were identified.
The quality of these studies was moderate.
Homeopathy
The homeopathy studies were small.
Each reported an improvement in pain.
Anthocyanidins, capsaicin and S-adenosylmethionine
Anthocyanidins are antioxidants of the flavonoid family.
Capsaicin is an ingredient in hot peppers.
S-adenosylmethionine is a nutritional supplement sold under the name SAM-e.

Each showed at least one significant improved outcome compared with placebo.
Anthocyanidins improved sleep.
Capsaicin reduced tenderness.
Soy
No evidence supported using soy based on a single study.
Most of these CAMs were free of major adverse effects but they were associated with dizziness, nausea and stomach upset.
The bottom line?
The authors were not impressed. "There is insufficient evidence on any CAM, taken orally or applied topically, for fibromyalgia.
High quality studies are needed to support theses preliminary results.
3/7/10 19:56 JR