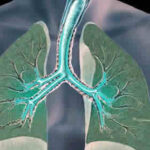 Researchers from Mount Sinai School of Medicine, in New York, studied the association among herbal use, adherence to prescribed inhaled corticosteroids, and the effect on disease control.
First, the details.
326 inner city adults with persistent asthma were surveyed.
Patients were asked about CAM use (teas, herbs, and rubs) for the treatment of asthma during the prior 6 months.
Medication adherence was assessed.
Statistics were used to analyze the relationship among herbal remedy use and adherence to inhaled corticosteroids.
And, the results.
25% of patients reported using  an herbal remedy.
The use of an herbal remedy was associated with less likelihood to take their inhaled corticosteroid treatment as directed.
Herbal use was also associated with more asthma complications.
Poorer adherence to treatment was not affected by potentially confounding factors.
Herbal remedy users were also more likely to worry about the side effects of inhaled corticosteroids.
The bottom line?
People with asthma who take herbals are less likely to take prescribed inhaled corticosteroids as directed. They also experience greater complications due to asthma, and worry about the steroids.
The authors conclude that doctors should question their patients about herbal use, and be aware of the potential problems.
I've linked to the complete article where the authors discuss the possible reasons for their findings.
One thing the authors don't address is the source of the herbals and the potential bias toward steroids that patients may have received from the herbal provider. This might lead lead to anxiety and lower reliance on inhaled medication to manage their asthma.
All healthcare providers must be aware of the positive and negative effects of verbal and nonverbal communications on their patients' perceptions and understanding of their treatment and disease.
3/20/10 20:20 JR