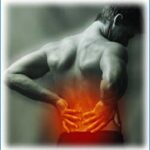 Researchers from University of Warwick, in Coventry, UK estimated the cost effectiveness of a group cognitive behavioral treatment in people with low-back pain treated in primary care.
First, the details.
701 adults with subacute or chronic low-back pain were randomly assigned to a treatment group.

Up to 6 sessions of a group cognitive behavioral intervention
No treatment

The response to treatment was evaluated using the Roland Morris disability questionnaire and modified Von Korff scores at 12 months.
The evaluators were not aware of the treatment given — single-blind.
And, the results.
At 12 months, there was significant improvement with cognitive behavioral therapy compared to the control group.
The additional quality-adjusted life-year (QALY) gained was cost-effective at £1786 ($2739).

QALY is a year of life adjusted for its quality or value.

There were no serious side effects reported.
The bottom line?
The authors concluded, "Over 1 year, the cognitive behavioral intervention had a sustained effect on troublesome subacute and chronic low-back pain at a low cost to the health-care provider."
3/17/10 21:56 JR