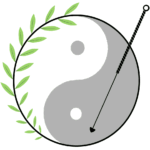 Researchers from Stanford University, in California report it reduced symptoms.
First, the details.
150 pregnant women with major depressive disorder were randomly assigned to a treatment group for 8 weeks (12 sessions).

Acupuncture specific for depression
Control acupuncture
Massage

Junior acupuncturists, who were not told about the treatment assignment, needled participants at points prescribed by senior acupuncturists.
All treatments were standardized.
The Hamilton Rating Scale for Depression was administered by masked raters at the start and after 4 and 8 weeks of treatment.
And, the results.
Women who received acupuncture for depression experienced a significantly greater decrease in symptom severity compared to the other groups.
They also had significantly greater response rate vs the other groups.
There was no difference in symptom reduction and response in the control and massage groups.
The bottom line?
The short acupuncture protocol provided a reduction in symptoms reduction.
The authors tell us that the response rate was "comparable to those observed in standard depression treatments of similar length and could be a viable treatment option for depression during pregnancy."
These study results differ from the findings in a Cochrane review published 2 years ago where the authors concluded, "The evidence is inconclusive to allow us to make any recommendations for massage therapy or depression-specific acupuncture for the treatment of antenatal (during pregnancy) depression."
3/17/10 21:07 JR