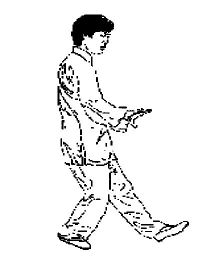 Qigong is an internal martial art in which one learns to sense the Qi (the circulating life energy) moving in their body.
Prof. Ernst reviewed the research on qigong to treat pain.
First, the details.
7 studies met all inclusion criteria for the review.
And, the results.
Among the rigorously designed studies…

1 study suggested no significant difference for low back pain vs electromyographic biofeedback.
2 studies failed to show benefit qigong in neck pain vs exercise therapy and waiting list control.
1 study suggested that qigong is inferior to aerobic exercise in patients with fibromyalgia.
The bottom line?
There are few studies in this field.
Prof. Ernst and his colleagues concluded, "Collectively, the existing trial evidence is not convincing enough to suggest that internal qigong is an effective modality for pain management."
6/30/09 19:17 JR