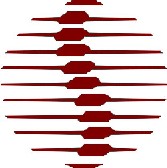 Researchers from Florida State University, in Tallahassee report that chiropractic treatment improved adherence to resistance training.
But did their condition improve?
First, the details.
21 women with fibromyalgia were randomly assigned to a treatment group for 16 weeks.

Resistance training: 10 exercises performed 2 times per week
Resistance training + chiropractic treatment 2 times per week

Strength was assessed using not more than 1 chest press and leg extension repetition.
Fibromyalgia was measured using the fibromyalgia impact questionnaire, myalgic score (measure of pain over fibrositic tender points), and the number of active tender points.
Functionality was assessed using the 10-item Continuous Scale Physical Functional Performance test.
And, the results.
Of the 6 participants who discontinued the study early, only 1 was in the resistance training + chiropractic group.
Adherence to training was significantly higher when chiropractic was combined with resistance training (92%) vs resistance training (83%).
Both groups increased upper and lower body strength significantly.
There were similar improvements in fibromyalgia impact in both groups.
Both groups improved in their strength, but only resistance training was significantly associated improved flexibility, balance and coordination, and endurance.
The bottom line?
Resistance training was beneficial in this group of patients with fibromyalgia.
Chiropractic, say the authors, was associated with a greater likelihood that they completed resistance training.
Interesting, but it's a small group of patients and adherence to resistance training as a result of using manipulation was probably not the original objective of the researchers when they designed this study.
Some would call this data dredging. I say, confirm the findings in another, larger study.
6/23/09 22:03 JR