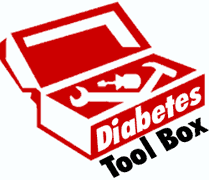 The psychosocial benefits and knowledge gained lead to improved A1c at least for 3 months after camp.
First, the details.
During a 5-day camp, 60 patients were taught diabetes self-management education.
After camp, patients were divided into 2 groups based on frequency of self-monitoring of blood glucose (SMBG; less than 3 versus 3 to 4 times/day)
Everyone was followed for 6-month after camp ended.
And, the results.
In both SMBG groups, A1c levels decreased significantly at 3-month post-camp.

Improvement was not sustained at 6 months.
A1c is the best measure of long-term diabetes control.

The patients with frequent SMBG had a lower average A1c levels.
A significant improvement in knowledge was sustained up to 6-month after camp ended.
The patients found diabetes camp of benefit and felt they could better cope with diabetes.
The bottom line?
The authors concluded, "The effect of the diabetes camp on glycemic control was short-lived; [however] an improvement in knowledge and a better attitude towards having diabetes were seen among participants."
Each year, more than 10,000 children participate camping programs provided through ADA funding. More about the camps is here.
9/9/08 20:05 JR