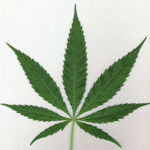 Researchers from the Global Neuroscience Initiative Foundation, in Los Angeles, California reviewed the effectiveness of combined delta9-tetrahydrocannabinol (THC) and cannabidiol (CBD) extracts on spasticity in multiple sclerosis (MS).
First, the details.
6 studies were reviewed for treatment dosage and duration, objective and subjective measures of spasticity, and reports of adverse events.
And, the results.
Although there was variation, a trend of reduced spasticity in treated patients was noted.
Side effects were reported; however combined THC and CBD extracts were well-tolerated.
The bottom line?
The authors tell us, "Although several past reviews have suggested that cannabinoid therapy provides a therapeutic benefit for symptoms of MS, none have presented a methodical investigation of newer cannabinoid treatments in MS-related spasticity."
They concluded that some objective measures of spasticity showed trends toward improvement. However, there were no significant changes after treatment.
Subjective assessments of symptom relief make up most of the reported evidence for improved spasticity with THC and CBD.
Regarding street cannabis, others have reported neutral outcomes in MS patients, including…
50% slower on tests of information processing speed compared to non-smoking MS patients
Marijuana smokers are more likely to be depressed and anxious.
1/7/10 21:52 JR