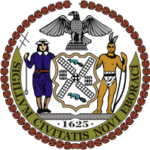 Mayor Michael Bloomberg plans to present a broad new health initiative to encourage food manufacturers and restaurant chains in the US to lower the amount of salt in their products.
According to The New York Times.
The pending New York City campaign against salt resembles its push to cut trans fat from restaurant foods. It began with a request for voluntary compliance. When that did not work, the city passed a law to force restaurants to eliminate trans fat.
City officials say it would be difficult to legislate sodium reduction.
"There's not an easy regulatory fix." said Geoffrey Cowley, an associate health commissioner. "You would have to micromanage so many targets for so many different products."
It's never stopped them before.
The benefits and limitations of salt restriction have been reported here, here, and here.
1/11/10 20:47 JR