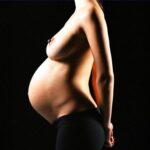 Here's the latest from the University of Southampton School of Medicine, in the UK.
First, the details.
Data from 14 studies (a total of 2670 subjects) were included in the meta-analysis.
The results of studies as measured by live birth rate, ongoing pregnancy rate, clinical pregnancy rate, the incidence of ovarian hyperstimulation syndrome and multiple pregnancy, miscarriage rate, and adverse effects arising from treatment.
And, the results.
The authors concluded, "The results provided no evidence of benefit in the use of acupuncture during assisted conception."
The bottom line?
Acupuncture's effects on fertilization have been covered many times, here. Most authors agree with this review, although a few have reported positive results.
1/10/10 20:14 JR