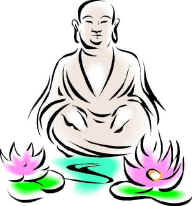 Medscape has reported the results of 3 studies presented during the American Academy of Asthma, Allergy and Immunology (AAAAI) Annual Meeting.
Anti-asthma herbal medicine intervention (ASHMI)
A 3-herb formulation (GanCao, KuShen, and LingZhi).
ASHMI reduced total immunoglobulin E (IgE) levels in patients with allergic asthma.

Atopic individuals (those with a predisposition to an allergic reaction) can have up to 10 times the normal level of IgE in their blood.
Although this may not be a requirement for symptoms to occur.
Food Allergy Herbal Formula (FAHF)-2
Consists of 9 herbs.
12 patients with a history of peanut, tree nut, fish, or shellfish allergy completed this dose-escalation study.

2.2, 3.3, or 6.6 grams 3 times daily for 7 days.

It seems safe.
Traditional Chinese medicine
14 children were treated with Erka Shizheng herbal tea, bath additives, creams, and acupuncture.
The researchers confirmed the content of the herbals before use.
A 60% to 90% reduction in atopic dermatitis was reported in 13 of the 14 patients after 3.3 months.
More than a 50% improvement in Dermatology Life-Quality Index scores was recorded in 13 of 14 patients in 2.4 months.
Peripheral eosinophilia (sign of an allergic reaction) decreased significantly, with no change in total blood counts.
There were no liver- or kidney-function-test abnormalities.
Patients reported a reduction in use of steroids, antibiotics, and antihistamines within 3 months of treatment.
3/24/09 16:09 JR