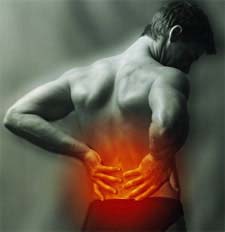 This Cochrane review has received several comments and goes back to the top of the queue.
It covers injection therapy for patients with subacute or chronic low back pain.
First, the details.
18 studies of 1179 patients were included in the review.
Statistical pooling (meta-analysis) wasn't possible because of differences in study design.
Injection sites varied from epidural sites and facet joints (intra-articular injections, peri-articular injections and nerve blocks) to local sites (tender-and trigger points).
Drugs studied included corticosteroids, local anesthetics, and other drugs.
10 of 18 studies were rated as high quality.
And, the results.
There was no strong evidence for or against using any type of injection therapy.
The bottom line?
Although the evidence doesn't support injection therapy in subacute and chronic low-back pain, "it cannot be ruled out that specific subgroups of patients may respond to a specific type of injection therapy," concluded the authors.
YourTotalHealth reviews injection therapy, here.
3/15/09 19:17 JR