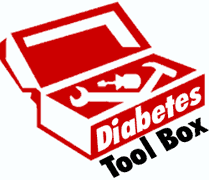 Researcher from Johns Hopkins Medical Institutions, in Baltimore, Maryland looked at the relationship between low vitamin D levels and the risk of having the metabolic syndrome.
Metabolic syndrome is a combination of medical disorders that increase the risk of developing heart disease and diabetes.
First, the details.
Data from 3577 adolescents 12 to 19 years old who participated in the 2001–2004 National Health and Nutrition Examination Survey (NHANES 2001–2004) were evaluated.
And, the results.
The average 25(OH)D blood level was 25 ng/mL.
Those with lowest vitamin-D levels (less than 15 ng/mL) were much more likely to have metabolic syndrome, high blood sugar levels, or high blood pressure than those with highest vitamin-D levels (greater than 26 ng/mL).
The bottom line?
Other researchers at the American Heart Association Conference on Cardiovascular Disease Epidemiology and Prevention reported that the prevalence of vitamin-D deficiency in adults and adolescents in the US has risen sharply over the past 20 years.
3/21/09 20:21 JR