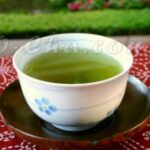 Patients at high-risk for cancer of the mouth based on the appearance of leukoplakia — white plaque that doesn't rub off and can't be clinically identified as another entity — were studied by researchers in Texas and Japan.
First, the details.
39 patients with high-risk oral premalignant lesions were randomly assigned to receive green tea extract at 500, 750, or 1,000 mg/m2 or placebo 3 times daily for 12 weeks.
And, the results.
There was a significantly better clinical response (it looked better) to the 2 higher-doses of green tea extract compared to placebo.
Green tea extract was well tolerated, although higher doses increased insomnia and nervousness.
The bottom line?
Lots of laboratory studies were done but they present a confusing picture about just what's happening when taking green tea extract.
Regardless, the authors concluded that higher doses of green tea extract might improve the outcome of oral premalignant lesions at least in the short term.
More study is needed.
11/7/09 18:46 JR