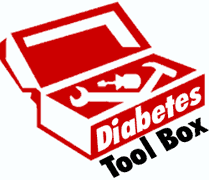 Exercise is an important part of diabetes treatment, but when insulin is involved — even in a person with type 2 diabetes — precautions should be taken.
Nurse Theresa Pearson from Fairview Health Services in Minneapolis, Minnesota has recommendations for diabetics who are taking insulin.
To help reduce the risk of low blood sugar levels, consider the following.
Don't exercise when insulin is peaking.
Avoid injecting into the arms or legs — the abdomen ensures more even absorption of insulin.
If exercising late in the day, have a snack before bedtime to avoid a delayed hypoglycemic reaction during the night.
Fluids should be replenished during exercise, especially when exercise lasts for more than an hour and there is significant perspiration.
The bottom line?
It's a short article. Read the whole thing.
4/8/08 21:29 JR