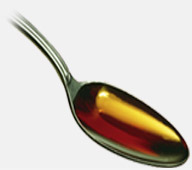 In a Medscape editorial, Dr. George Griffing from Saint Louis University in Missouri outlines the benefits.
Its value was recognized in Europe centuries ago. Today we know the benefits of vitamins A, D, and omega-3 fatty acids extend beyond rheumatism and rickets.
Vitamin A
Essential for the immune system, bone growth, night vision, cellular growth, testicular and ovarian function.
Pharmaceutical preparations are used to treat acne vulgaris, keratosis pilaris, and promyelocytic leukemia.
Vitamin D
Prevents rickets.
Important for muscle function.
May prevent type 1 diabetes, hypertension, and many common cancers.
Omega-3 fatty acids (eicosopentanoic acid, and docosahexaenoic acid [EPA and DHA]).
Improves triglyceride blood levels.
Heart benefits include reduction of mortality, and the risk of sudden cardiac death.
The bottom line?
European and American cardiac societies have incorporated EPA and DHA into their recent treatment guidelines for cardiac diseases.
Caution: Cod liver oil is probably best avoided by pregnant women, asthmatics, and people taking anticoagulants such as warfarin, according to Dr. Griffing.
1/22/08 19:20 JR