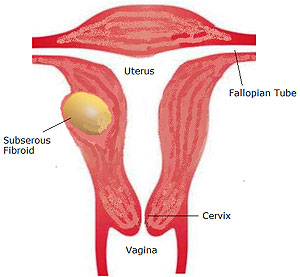 Uterine fibroids are benign (non cancerous) growths in the uterus.
Herbal preparations are commonly used alternatives for drug treatment, surgery, or both. Now, Cochrane has reviewed the evidence.
First, the details.
2 studies involving 150 women who were randomly assigned to treatment were identified.
Patients were treated for 6 months.
The studies mainly reported shrinkage of the fibroids rather than symptom relief or the need for surgical treatment.
And, the results.
Huoxue Sanjie decoction vs. mifepristone (RU-486, morning after pill),

No significant difference in the disappearance of uterine fibroids, number of patients with shrinking of uterine fibroids, or average volume of uterine fibroids
Huoxue Sanjie was less effective than mifepristone on reducing the average size of uterus.
Nona Roguy herbal product vs. a GnRH agonist

No significant difference between the average volume of the uterine fibroids or size of uterus.
The bottom line?
The supporting evidence is very limited. However, the reviewers concluded, "Compared with medication, 2 herbal preparations may have similar beneficial effect on the shrinkage of uterine fibroids or uterus."
"The effect of herbal preparations for uterine fibroids therefore needs to be studied in further large, good quality trials."
5/7/09 19:44 JR