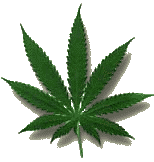 The incidence of testicular germ cell tumors (TGCTs) has increased during the past 4 to 6 decades. So has the use of marijuana.
Might there be a connection?
First, the details.
369 adult men diagnosed with testicular germ cell tumors were asked about their use of marijuana.
The results were compared to 979 other men who did not have cancer and resided in the same counties at the same time.
And, the results.
Men with testicular cancer were more likely to be current marijuana smokers.
Most of the association between current marijuana use and testicular cancer was seen in men who had a certain type of cancer (nonseminomas/mixed histology).
Age at first use among current users (less than 18 years) and frequency of use (daily or weekly vs. less than once per week) appeared to modify the risk.
The bottom line?
The mechanism by which marijuana might cause testicular cancer isn't known.
This is a preliminary study, and the results must be confirmed. For example, these researchers had to rely on self-reported use of marijuana (an illicit drug) and there was no independent review of cancer tissue samples to confirm the diagnosis — both of which might skew the findings.
5/7/09 18:16 JR