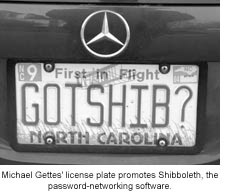 Some researcher and editors must think that jargon-filled writing increases the relevance of their work. Here's an abstract from a study where the word "shibboleth" was used.
Ten points if you know the definition of "shibboleth" without looking it up. Bonus points if you can use it in a sentence where no other simpler English-language word can be used.
That said. Here's my summary of this spirituality study, with "shibboleth" deleted.
About 500 southern California high school students completed a survey of their spirituality and drug use.
"Non-drug use spirituality" was defined as participation in spiritual groups, and engagement in spiritual practices such as prayer.
"Drug-use spirituality" was defined as using drugs for "spiritual" reasons.
The results.
Being spiritual and not using drugs now predicted not using alcohol, marijuana, and stimulants one year later.
Using drugs now predicted using cigarettes, alcohol, marijuana, hallucinogens, and stimulants one year later.
There ya go. And I didn't say "shibboleth" even once.
11/25/06 13:38 JR