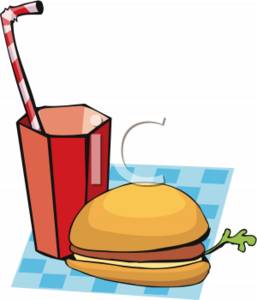 Burger King is promoting 3 new meal combinations as part of its BK Kids Meal options.
Nutritionally, they meet the following criteria.
No more than 560 calories per meal
Less than 30% of calories from fat
Less than 10% of calories from saturated fat
No added trans fats
No more than 10% of calories from added sugars
No more than 600 mg of sodium
A "good " or "excellent source" of at least 2 of the following: calcium, fiber, potassium, magnesium, vitamin E
The bottom line?
The emphasis is on substituting apple fires for french fries, and apple juice or fat-free milk for sweetened cola type drinks.
During the tobacco wars, cigarette companies repeatedly developed alternatives to Marlboro, Lucky Strike, and Camel.
Developing new food combinations is one thing. It will be interesting to see if Burger King's success in marketing these meals comes at the expense of switching customers away from a Whopper, cola, and fires.
One might argue it's not the responsibility of restaurants to change the eating habits of its customers. But in the food wars, they may have no other choice.
You can read more about the meals here.
5/30/09 14:07 JR