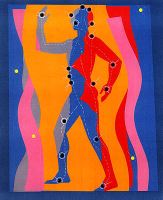 Acupuncture around the time of surgery may reduce acute postoperative pain, according to this 2008 review by researchers at Duke University Medical Center in Durham, North Carolina.
First, the details.
15 studies comparing acupuncture with sham control in the management of acute postoperative pain were selected for review.
Postoperative opioid consumption, postoperative pain, and opioid-related side-effects were reviewed.
And, the results.
Opioid analgesic consumption was significantly less with acupuncture: -9 mg at 72 hours post surgery.
Pain intensity following surgery was also significantly decreased in the acupuncture group at 8 and 72 hours vs the control group.
The acupuncture treatment group had fewer opioid-related side-effects such as nausea, dizziness, sedation, pruritus, and urinary retention.
The bottom line?
The authors concluded, "Perioperative acupuncture may be a useful adjunct for acute postoperative pain management."
6/6/08 21:42 JR