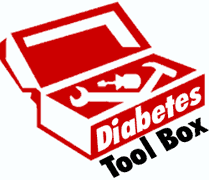 Researchers from Huazhong University of Science and Technology, in Wuhan, China report improvement in fasting blood sugar levels and A1c when fenugreek was added to ongoing anti-diabetes (sulfonylurea) therapy.
Examples of sulfonylurea drugs are listed below.
First, the details.
69 patients with type 2 diabetes and whose blood sugar levels were not well controlled by sulfonylurea drug treatment were randomly assigned to a treatment.

Sulfonylurea + placebo
Sulfonylurea + fenugreek

Treatment was taken 3 times per day for 12 weeks, respectively.
And, the results.
There were significant decreases in fasting blood sugar levels, 2-hour post-prandial blood sugar levels, and A1c in the sulfonylurea + fenugreek group vs sulfonylurea alone.

A1c is a blood test that measures average blood sugar over the past 2 to 3 months, and is the best test for long-term response to treatment.

BMI, liver, and kidney function didn't differ between groups.
The bottom line?
The authors concluded, "Combined therapy of fenugreek + [a] sulfonylurea hypoglycemic drug could lower the blood glucose level and… was relatively safe."
Herbalists commonly recommend fenugreek as an anti-diabetes herbal remedy, according to a study in Italy. However, MedicineNet.com cautions people with diabetes that "liquid preparations of this product may contain sugar and/or alcohol."
If your'e taking fenugreek or considering it, read the label carefully. For example, Drugstore.com sells Nature's Way and GNC Nature's Fingerprint brands of fenugreek.
The GNC brand states "no sugar," and the "Supplement Facts" label lists no calories per dose. By comparison, the Nature's Way products don't mention sugar. Yet, the "Supplements Label" lists total carbohydrates at 1 gram resulting in 5 calories per dose. Carbohydrates include sugars and starches, and serve as the source of these calories.
Whether 5 calories per dose is significant is debatable, but people with diabetes who are trying to carefully control their intake of carbs should be aware of this difference between products.
Oh yea, here are examples of sulfonylurea drugs
Amaryl (glimepiride)
DiaBeta (glyburide)
Diabinese (chlorpropamide)
Dymelor (acetohexamide)
Glucotrol (glipizide)
Glynase PresTab and Micronase (glyburide)
Orinase (tolbutamide)
Tolinase (tolazamide)
4/10/09 18:14 JR