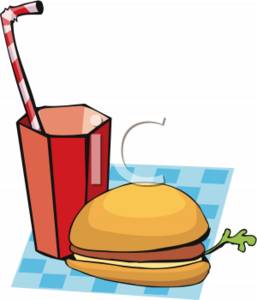 What's the effect of replacing sugar-sweetened beverages with alternatives in children and adolescents?
Researchers from Boston and New York calculated the caloric effect.
First, the details.
3098 children and teens reported what they ate and drank on 2 different days.
The impact of substituting water for sugar-sweetened beverages on their total energy intake was calculated.
And, the results.
Each additional 8 oz serving of sugar-sweetened beverages corresponded to a significant increase of 106 kcal/day.
Substituting sugar-sweetened beverages with water was associated with a significant decrease in total energy intake.

Each 1% of beverage replacement with water was associated with 6.6-kcal lower total energy intake

The kids didn't consumer more food or other beverages to make up for the lost calories from the sweetened drinks.
Replacing all sugar-sweetened beverages with water was calculated to result in an average reduction of 235 kcal/day.
The bottom line?
Replacing sugar-sweetened beverages with water is associated with reductions in total calories, concluded the authors.
Almost 90% of US children and adolescents consume sugar-sweetened beverages each day — including soda, fruit drinks, punches, sports drinks and sweetened tea — and the calories contained in these drinks can represent more than 10% of their total daily intake.
In this study, it didn't appear that the kids increased their consumption of other foods and beverages to compensate for drinking fewer sugar-sweetened beverages, so every can of soda or fruit drink that was replaced by water resulted in a net reduction in calories.
In case you don't want to drink just water, here are some options to meet your daily water needs.
4/11/09 18:32 JR