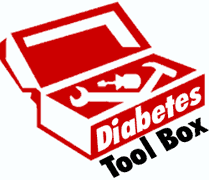 Studies on the potential role for zinc to prevent diabetes in humans have been negative — until now.
First, the details.
82,297 adult women in the Nurses' Health Study were the source of data for this study.
Dietary intake of zinc and other nutrients was assessed based on the responses to a food frequency questionnaire.
And, the results.
During the 24 years of follow-up, there were 6,030 cases of type 2 diabetes.
After adjusting for the effects of lifestyle and dietary risk factors, the risk of type 2 diabetes was significantly less in the group with the highest intake of zinc compared to the lowest intake.
The bottom line?
The results have to be confirmed, but it appears that "higher zinc intake may be associated with a slightly lower risk of type 2 diabetes in women," concluded the authors.
4/11/09 19:57 JR