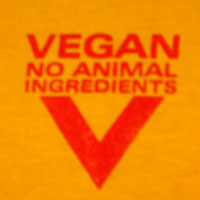 Veganism is a diet and lifestyle that excludes using animals for food, clothing, or any other purpose.
Dr. Winston Craig from Andrews University, in Berrien Springs, Michigan reviews both, and makes recommendations.
First, the benefits.
Higher content of fiber, folic acid, vitamins C and E, potassium, and magnesium, and many phytochemicals (plant-derived chemical compounds important for health)
More unsaturated fat and cholesterol content
More dietary fiber vs other vegetarian diets
Thinner stature
Lower cholesterol blood levels
Lower blood pressure
Reduced risk of heart disease
Now, the risks.
Eliminating animal products from the diet increases the risk of certain nutritional deficiencies.
Micronutrients of special concern are vitamins B-12 and D, calcium, and omega-3 fatty acids.
The bottom line?
Dr. Craig concludes, "Unless vegans regularly consume foods that are fortified with these nutrients, appropriate supplements should be consumed."
"In some cases, iron and zinc status of vegans may also be of concern because of the limited bioavailability of these minerals."
3/14/09 22:34 JR