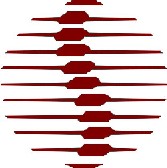 This review by Professor Edzard Ernst from the Universities of Exeter & Plymouth in the UK is an outspoken negative critique.
With respect to the core concepts of subluxation and spinal manipulation, his review comes to the following conclusions on the efficacy, safety, and cost of chiropractic.
Subluxation, and spinal manipulation are not based on sound science.
With the possible exception of back pain, chiropractic spinal manipulation has not been shown to be effective for any medical condition.
Manipulation is associated with frequent mild adverse effects and with serious complications of unknown incidence.
Its cost-effectiveness has not been demonstrated beyond reasonable doubt.
The concepts of chiropractic are not based on solid science and its therapeutic value has not been demonstrated beyond reasonable doubt.
The bottom line?
The Professor's views should not come as a surprise. He cautioned against upper spinal manipulation earlier.
2/21/08 19:27 JR