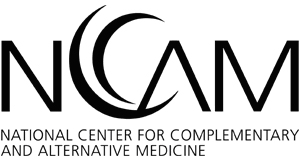 The National Center for Complementary and Alternative Medicine (NCCAM) reports that approximately 38% of adults and 12% of children use some form of CAM.
First, the details.
The findings are from the 2007 National Health Interview Survey (NHIS), an annual survey of Americans regarding their health- and illness-related experiences.
23,393 adults aged at least 18 years of age and 9,417 children younger than 18 years were surveyed.
And, the results.
CAM use among adults is greater among women and those with higher education and incomes.
Nonvitamin, nonmineral natural products are the most commonly used CAM among adults.
The most popular natural products are fish oil/omega 3, glucosamine, echinacea, and flaxseed.
CAM use has increased for several therapies

Deep breathing exercises
Meditation
Massage therapy
Yoga

American adults are most likely to use CAM for musculoskeletal problems such as back, neck, or joint pain.
CAM for head or chest colds decreased from 2002 to 2007.
CAM included in the survey.
Acupuncture
Ayurveda
Biofeedback
Chelation therapy
Chiropractic or osteopathic manipulation
Deep breathing exercises
Diet-based therapies
Energy healing therapy/Reiki
Guided imagery
Homeopathic treatment
Hypnosis
Massage
Meditation
Movement therapies: Alexander technique, feldenkreis, pilates, trager psychophysical integration
Natural products
Naturopathy
Progressive relaxation
Qi gong
Tai chi
Traditional healers
Yoga
The bottom line?
Religion and spirituality were not among the CAM options surveyed. If they had, the percentages would have been higher, as they were in 2002.
12/11/08 20:30 JR