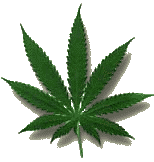 Dr. John Ashton from the University of Otago in New Zealand tells an interesting story about the potential for acetaminophen (paracetamol; Tylenol) to act as a "better" cannabinoid.
With further research, acetaminophen might be used as a prodrug to achieve safe and effective pain relief at the cannabinoid receptor.
A prodrug, of course, is a drug (often inactive by itself) that is metabolized by the body to become an active chemical that accomplishes the intended effect.
Here's the problem?
The development of medicinal cannabinoids has several problems.

The psychoactivity of cannabinoid CB1 receptor stimulators
Lack of ability to target specific cannabinoid receptors in the body

Activation of all cannabinoid receptors is usually undesirable, but the ability to target specific receptors might be beneficial.
Existing cannabinoid-type drugs fail in this regard.
What to do?
It's been discovery that acetaminophen's ability to lessen pain, and probably its ability to bring down a fever, is due, in part, to its metabolism into a cannabinoid type chemical called N-arachidonoylphenolamine (AM404).
Thus, acetaminophen acts as a type of pro-drug for indirect cannabinoid effects.
The bottom line?
Given the effectiveness and safety of acetaminophen, the challenge is to develop related drugs with a similar safety profile to acetaminophen that will be metabolized into a chemical such as AM404 that targets the cannabinoid pain receptor without the psychological side effects.
The CAM connection?
It's another example of the potential for well-designed research of "CAM" (marijuana) can lead to new drugs and better medicine.
11/8/08 11:39 JR