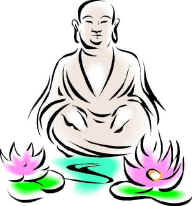 A reader who gets pain relief from this Chinese "herbal" product asks why it's illegal in the US.
Here's what we know about Tung Shueh Pills.
It's used to reduce pain, stiffness, swelling, and inflammation in the lower back, knees, and shoulders.
It's also used to treat muscular strains and injuries.

I found no studies that support these uses.

However, different manufacturers add different herbals to their product.

Tung Shueh Pills contain more than a dozen herbals.
The FDA steps in.
In 2005, the FDA reported undeclared substances in "Cow's Head Brand" of Tung Shueh Pills made by Ta Ang Pharmaceutical Co. in Kaohsiung, Taiwan.
The Medical Journal of Australia reported the product contained mefenamic acid and diazepam, which were not listed among the ingredients on the label.

Mefenamic acid (Ponstel, Ponstan, Ponstal, Parkemed) — a non-steroidal anti-inflammatory drug (NSAID) used to treat pain, including menstrual pain.
Diazepam (Valium) — a benzodiazepine used for treating anxiety, insomnia, seizures, and muscle spasms.

Both drugs are protected by patents that restrict the companies that can sell these prescription drugs in the US.
The bottom line?
The risk with medicines (Chinese herbals and others) that include drugs not listed on the label is that people who take them are exposed to potential problems, including allergic reactions, toxicity, and drug interactions. These side effects could often be avoided if they had this information before hand. It also makes it more difficult to select the correct treatment after the adverse effects occurs.
As an example, physicians at the Milton S. Hershey Medical Center in Hershey, Pennsylvania reported a patient who developed kidney toxicity as a result of taking a Chinese herbal medicine (possibly Tung Shueh Pills based on a earlier article) adulterated with mefenamic acid. The patient required treatment with hemodialysis before kidney function returned to normal.
11/25/08 20:53 JR