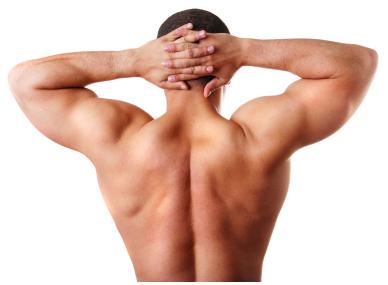 The International Olympic Committee no longer bans caffeine and ephedrine-related alkaloids.
So, what's their effect on muscular strength and anaerobic power?
First, the details.
9 resistance-trained male athletes participated in each phase of the study.

Placebo
Caffeine 300 mg
Caffeine 300 mg + ephedra 60 mg

45 minutes after taking the treatment they were tested for maximal strength based on the bench press and latissimus dorsi pull down exercise.
They also performed repeated repetitions at 80% of their maximum weight (as measured in phase 1) until exhaustion.
They then underwent a 30-second Wingate test (used to measure short-term power in athletes) to determine peak anaerobic cycling power, average power, and fatigue.
And, the results.
The participants reported increased alertness and enhanced mood after caffeine and ephedra.
But, there were no significant differences between any of the treatments in muscle strength, muscle endurance, or peak anaerobic power.
The bottom line?
The authors concluded, "The results do not support the contention that supplementation with ephedra or caffeine will enhance either muscle strength or anaerobic exercise performance."
Interesting. Although an earlier study (also by Australian researchers) reported improved endurance with caffeine given as a single dose and references lots of other positive studies.
9/6/08 15:25 JR