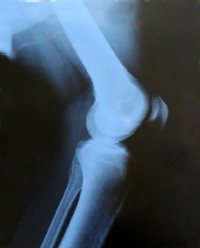 There are some small studies in patients, and now there's a review that connects the clinical response and mechanisms of action of two species of cat's claw (Uncaria tomentosa and Uncaria guianensis).
Here's an example of what's reported.
In a comparison of U. guianensis vs placebo in 45 patients with osteoarthritis of the knee?
Pain associated with activity significantly reduced
Medical and patient assessment scores significantly reduced
Benefits occurred in the first week of treatment
However,
Knee pain at rest or at night, and knee circumference were not significantly reduced by cat's claw.
How does cat's claw work?
Although both species of cat's claw are used, commercial preparations usually contain U. tomentosa because of the ease of standardization.
Dr. Sonya Hardin from the University of North Carolina at Charlotte has published a detailed review. She discusses a long list of enzymes and proteins that cat's claw inhibits in the lab. Most interesting is the finding that it inhibits the action of NF-?B (nuclear factor-kappa B), which happens to be the way salicylates and glucorticoids work.
The bottom line, according to the National Center for Complementary and Alternative Medicine.
Insufficient evidence to determine how well cat's claw works for any health problem.
Small studies in humans show a possible benefit of cat's claw in osteoarthritis.
No large trials have been done.
Cat's claw is not proved to reduce inflammation or enhance the immune system in humans.
4/23/07 10:37 JR