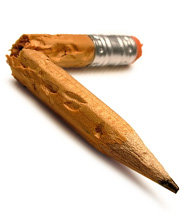 Prof. Craig Whittington from the National Collaborating Centre for Mental Health in London has reviewed the value of cognitive behavioral therapy (CBT) to treat children and adolescents with mental health problems.
First, the details.
Prof. Whittington and colleagues reanalyzed the results (meta-analyses) from studies of the treatment of children and adolescents.
Best evidence for success
Generalized anxiety disorder
Depression
Obsessive-compulsive disorder
Posttraumatic stress disorder
More limited evidence of suggests
Attention deficit hyperactivity disorder (ADHD)
Behavioral problems
None or insufficient evidence
Antisocial behavior
Psychotic and related disorders
Eating disorders
Substance misuse
Self-harm behavior
The bottom line?
The authors concluded, "Cognitive behavioral therapy has a potentially important role in improving the mental health of children and adolescents."
If you don't have access to this article, go to Medscape for a reprint.
7/8/08 20:33 JR