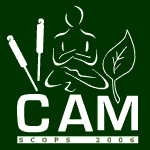 Pharmacy students at Charles University in Prague, The Czech Republic were surveyed for their views of CAM.
First, the details.
The CAM Health Belief Questionnaire was translated from English to Czech and administered to 250 first-year and 187 third-year students.
And, the results.
The students held positive attitudes toward CAM.
Vitamins, herbs, massage, and relaxation were the most commonly used therapies among students.
There was low use of evidence-based CAM resources.
90% of pharmacy students surveyed would recommend CAM.
89% believed pharmacists should be knowledgeable of CAM.
91% of first-year and 78% of third-year students supported CAM education.
The bottom line?
The findings are not unique to pharmacy students in The Czech Republic. A survey of pharmacy students in Australia revealed a positive view of CAM and supported including it in their education. Medical students in the US and Wales and Canada have similar thoughts on CAM.
Here are the 3 key principles that 15 National Center for Complementary and Alternative Medicine (NCCAM)-funded education programs found useful when developing CAM coursework.
5/22/08 21:59 JR