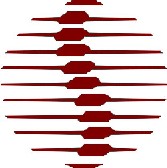 The Canadian Chiropractic Association (CCA) and its provincial associations are launching "Best Foot Forward" — a public education program aimed at preventing falls in seniors.
"Best Foot Forward offers practical advice on many aspects of prevention
that most older Canadians can do easily," says Dr. Brian Gleberzon, who was a consultant on the national Report on Seniors' Falls in Canada and who contributed to the program.
A self-assessment quiz and illustrated prevention tip sheets covering
household hazards, health risks, strength and balance, and safety-conscious behavior can be obtained at no charge from the CCA or downloaded from the Association website here.
Prevention presentations to groups can also be arranged by calling the Canadian Chiropractic Association at 416-585-7902 or 1-877-222-9303.
3/21/08 21:33 JR