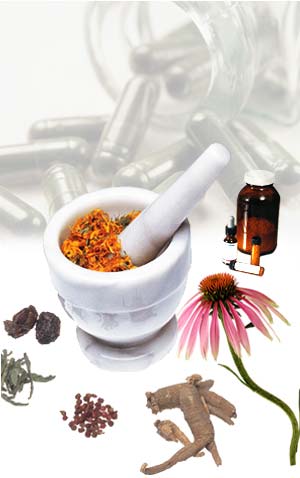 An article published by John Borneman and Robert Field on the Hyland's website (and here) provides insight to the regulatory differences between these drug categories in the US.
It's instructive to appreciate the similarities and differences. The authors believe the guidelines for homeopathic medicine could serves as a model for approval and postmarketing oversight of dietary supplements.
Dietary supplements
Vitamins, enzymes, herbs, and functional foods.
Regulated under the Dietary Supplement Health and Education Act (DSHEA), which was enacted as an amendment to the Food, Drug, and Cosmetic Act (FDCA).
No approval is required for supplements that were marketed prior to DSHEA.
Claims for new products since DSHEA must be reported to the FDA prior to marketing, but the products are freely sold unless the FDA objects.
Until recently, there was little federal oversight of the manufacturing of dietary supplements.
Now, the FDA has begun to assume oversight responsibility to assure good manufacturing practices (ie, the methods and conditions under which drugs must be produced) among manufacturers.
Allopathic prescription drugs
Governed by the federal FDCA and related regulations.
The FDA gives premarketing approval to begin studies on a new drug through the new-drug-application process.
The FDA reviews these studies and, with the assistance of experts, determines if the new drug is approvable for sale.
Postmarketing oversight by the FDA includes good manufacturing practices and reporting of adverse drug events.
FDA regulates advertising for prescription allopathic drugs.
Homeopathic medicines
Subject to the FDCA and regulations issued by FDA.
Premarket approval for homeopathic drugs occurs through monograph approval by the Homeopathic Pharmacopoeia Convention of the United States (HPCUS).
Homeopathic drugs are also subject to the FDA?s nonprescription drug review, although the FDA has not yet used this authority.
Manufacturing, labeling, marketing, and sales of homeopathic drugs are subject to FDA rules.
With few exceptions, these rules are identical to the rules for their allopathic counterparts.
Good manufacturing practice standards, advertising oversight, and reimbursement for homeopathic drugs are the same as for allopathic drugs.
The bottom line?
The authors conclude, "The long history and established nature of homeopathic drug regulation may provide a model for the regulation of dietary supplements? Supplements could be subjected to a scheme that is similar to the homeopathic mechanism, including an official monograph followed by good manufacturing practices and strict regulatory follow-up."
The benefits of this approach "would establish a clear pharmacopeia of official dietary supplements, along with standards for identity, manufacture, quality control, and clear guidelines for clinical use — without the need for a complex process of formal premarket clinical trials. Such a step … would balance the concerns of manufacturers and safety advocates."
8/25/07 21:58 JR