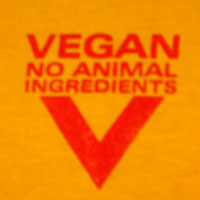 Dietary manipulation helps people regain a sense of control over their disease.
In addition, researchers from the Karolinska Institutet in Stockholm, Sweden report changes that might be beneficial.
First, the details.
66 adults with active rheumatoid arthritis (RA) were randomly assigned to a vegan diet free of gluten or a well-balanced non-vegan diet for 1 year.
30 out of 38 patients in the vegan group completed more than 3 months on the diet regimen.
Data and blood samples were obtained at the start of the study, and after 3 and 12 months.
And, the results with gluten-free vegan diet.
Significantly induced lower body mass index (BMI) and LDL (bad) cholesterol.
Significantly higher anti-PC IgM levels.
BMI, LDL (bad) cholesterol, and total cholesterol significantly decreased after 3 and 12 months.
Low-density lipoprotein (oxLDL) decreased after 3 months.

oxLDL is an atherogenic agent (capable of producing atheromatous plaques in arteries).

Triglycerides and HDL (good) cholesterol did not change.
IgA anti-PC levels increased significantly after 3 months.
In the control diet group
IgM anti-PC levels significantly decreased after 3 and 12 months.
When separating vegan patients into clinical responders and non-responders at 12 months, the effects on oxLDL and anti-PC IgA were seen only in responders.
The bottom line?
The authors concluded, "A gluten-free vegan diet in RA induces changes that are potentially atheroprotective and anti-inflammatory, including decreased LDL and oxLDL levels and raised anti-PC IgM and IgA levels."
An earlier study of a very low-fat, vegan diet in people with RA reported that patients with moderate-to-severe RA who switch to a very low-fat, vegan diet can experience significant reductions in RA symptoms.
Others who have looked for associations between diet (lacto-vegetarian, vegan, or Mediterranean diets) and RA concluded that the benefits are not simply related to weight reduction.
3/20/08 22:16 JR