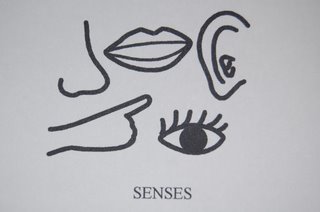 Snoezelen (or multi-sensory stimulation) is used to promote positive mood in older people with dementia, as well as manage maladaptive behaviors (eg, autism and other behaviors that interfere with everyday activities).
The Snoezelen (pronounced SNOOzelen) environment provides gentle stimulation of the primary senses. The objective is to overcome inhibitions, enhance self-esteem, and reduce tension.
A Cochrane review found no scientific support, but others disagree.
The results of this study in 125 patients with moderate to severe dementia and care dependency reveals the commitment and training require of the nursing home caregivers and the expected response by patients. It comes from The Netherlands, the home of snoezelen.
First, the details.
The patients received an individual 24-hour snoezel program based on family history and stimulus preference screening.
Caregivers were trained, and adaptations in their routines were made to permit resident-oriented snoezel care.
The patients were assigned to usual nursing home care or an individual 24-hour snoezel program.
A battery of psychological, agitation, and depression scales were used to measure the response.
And, the results.
Residents receiving snoezel care showed improvement in their apathy, decorum, rebelliousness, aggression, and depression.
During morning care, those in the snoezel group showed significant changes in well-being (mood, happiness, enjoyment, sadness) and adaptive behavior (responding to speaking, relating to caregiver, normal-length sentences).
The bottom line?
The authors concluded, "Snoezel care particularly seems to have a positive effect on disturbing and withdrawn behavior. The results suggest that a 24-hour integrated snoezel program has a generalizing effect on the mood and behavior of demented residents."
There's a catch, of course. The average snoezelen room costs about $25,000, but can range up to $80,000. A starter kit with bubble tube, tactile quilts, fiber optic lights, and music costs about $7,000.
The positive mood/behavior changes are short-lived — lasting 30 minutes after the end of the Snoezelen session.
8/28/07 17:00 JR