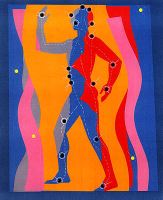 Dr. Paul White from the University of Texas Southwestern Medical Center in Dallas has reviewed the medical literature and published a summary of the state of the art of acupuncture to manage pain.
Low back pain, neck pain, and osteoarthritis of the knee
Effective for short-term management.
But the response does not result in long-term benefits.
Dental pain, colonoscopy pain, and intraoperative analgesia
Study results are inconclusive.
Acupuncture during labor
Might be useful during the early stages.
Not beneficial throughout the course of labor.
Postoperative pain
Results are inconclusive.
Response depends on the timing of treatment and the patient's level of consciousness.
In the same issue of the journal, Aneshesia & Analgesia, Dr. White and colleagues review the mechanisms behind the pain relief associated with acupuncture.
2/20/08 20:37 JR