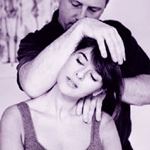 The findings come from a report by the Task Force on Neck Pain and Its Associated Disorders, sanctioned by the United Nations and the World Health Organization.
Here's a summary of their conclusions regarding noninvasive treatments. It's based on a review of the medical literature.
Treatments for neck pain
Some nonsurgical treatments are better than usual care, sham, or alternative treatments.
No active treatment is clearly superior to another.
Educational videos, mobilization, manual therapy (chiropractic), exercises, low-level laser therapy, and perhaps acupuncture are beneficial.
For whiplash and other neck pain that doesn't radiate along a nerve, treatments that focus on regaining function and returning to work as soon as possible are more effective than treatments that do not.
Safety
There's an association between chiropractic services and subsequent vertebrobasilar artery stroke in persons under 45 years of age.
A similar association is observed among patients receiving general practitioner services.
The presence of vertebrobasilar artery dissection-related neck pain or headache before seeking care probably explain this association.
The bottom line?
The committee concluded, "Manual therapy and exercise are more effective than alternative strategies for patients with neck pain; this was also true of therapies which include educational interventions addressing self-efficacy."
My bottom line is that this report doesn't help much in sorting out the best from runner-up treatments for neck pain.
2/12/08 10:35 JR