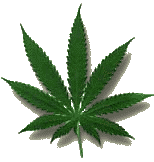 In September 2003, the Dutch government legalized a medicinal cannabis product for clinical research, drug development, and prescription use by patients.
Here's what has happened since then.
In 2005, Dr. Floris de Jong in the Netherlands wrote, "In this era of evidence-based medicine and obligatory reduction of costs in health care, the introduction of a new drug should only be accepted after the substance has proved to be a rational, relatively safe, and useful additive to the current medicinal arsenal."
"With the introduction of legal medicinal cannabis in the Netherlands,… a standardized, controlled product of pharmaceutical quality has now opened doors to perform clinical studies to investigate its claimed effectiveness and its potential to interfere with … anticancer drugs."
The bottom line?
By the end of 2007, Dr. de Jong took pen to paper again and wrote. "To date, this policy, initiated by the Dutch Government, has not yet led to the desired outcome; the amount of initiated clinical research is less than expected; and only a minority of patients resorts to the legal product."
The great hashish hope in The Netherlands has failed to live up to the hype. Is anybody in California of Canada listening?
3/22/08 18:46 JR